The right product for marking and coding can make the difference in your production line and clear, easy-to-read labels.

When you run into a project that has new requirements for making and coding, like substrate changes from films to uncoated paper, it becomes crucial to know all your options before choosing the right ink solution for the job.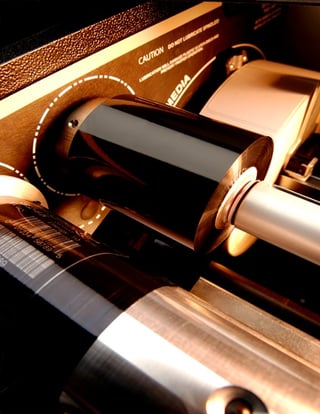 Being able to run faster in your production line and print more codes without unnecessary risks and changeovers can make the difference between a successful, quality operation and one that experiences increased downtown and unsatisfied customers. Maximizing production up-time and the number of substrates a ribbon is compatible with are keys to success with thermal transfer. Thermal transfer also allows you to print only the items you need, saving companies substantial cost through reduced waste and inventory.

Here's what to consider when choosing the right ribbon:
Substrates you'll be marking on

Desired speed of application

Print quality and scan rates needed

Durability requirements (scratch, smear, heat, chemicals, etc.)
Supply the information above to your Dynic sales person and they'll find the right solution for you and your customer. Contact one of our experts today.